In Memory
Jacklyn Oetker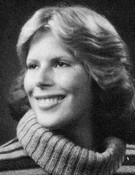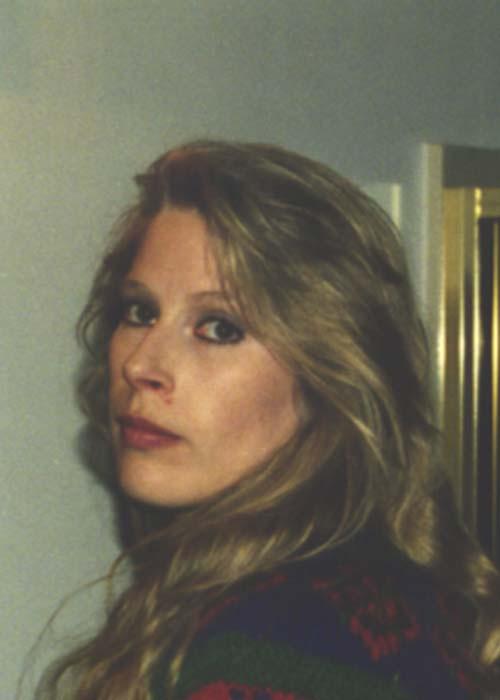 Jacklyn Oetker
Born: October 05, 1959
Died: September 17, 2004
Services will be held at: 10:00 A.M, on Saturday, October 9, 2004, at St. Henry's Catholic Church. Interment will follow services in the Riverside Cemetery. Visitation times are: A public gathering will be from Saturday from 9:00 A.M. until service time at the St. Henry's Catholic Church where the family will be present. Memorials may be directed to the family in her name.
Jacki was born on October 5, 1959 in Marshalltown, Iowa the daughter of William and Patricia Kielly Oetker. She was a 1978 graduate of Marshalltown High School. Jacki was a pet groomer by trade who was known for her care and love of animals. Jacki was very artistic and referred to by her friends as their "angel of mercy".
Jacki is survived by parents: William & Pat Oetker of Marshalltown, brother, Rusty (Cathy) Oetker of Marysville, Ohio, sister, Renee (Bill) Adams of Port Washington, Wisconsin, three nieces: Alex and Tessa Nicol and Shannon Adams, nephew, Nicholas Adams, as well as many Aunts and Uncles, cousins and many dear friends. She was preceded in death by her grandparents.
Armijo Found Guilty of Murder of Girlfriend – Jacklyn Oetker
Today, midway through Domestic Violence Awareness Month, a Jefferson County jury found 36 year-old James Joseph Armijo guilty of the first degree murder of his girlfriend Jacklyn Oetker in September, 2004. The jury deliberated only two hours. He was immediately sentenced to life in prison without the possibility of parole.

Armijo was angry and jealous of a friend of Jacklyn's who had recently become her roommate. A month prior, he left a message for her threatening to torture the roommate and then kill them both. On September 16, 2003 Oetker's roommate filed a missing person report on her. On September 22, her body was found in her Blazer and had been there several days. Armijo had stabbed her to death in her Ford Blazer and left her, in the Blazer, in a parking lot at 9979 Wadsworth in Westminster.Armijo pled not guilty by reason of insanity, but prosecutors had no trouble convincing the jury that he knew what he was doing when he murdered Oetker. Armijo left Colorado the day after police found her body, when he learned that Westminster Police wanted to talk to him. He went to Taos, New Mexico and was arrested there the next day. During the trial, prosecutors put on evidence that Armijo had bragged about the murder to inmates in the Taos County jail while he was incarcerated there, providing graphic details.

During closing arguments, Prosecutor Matt Maillaro described Armijo as anti-social and a narcissist. He had an extensive criminal history and was a chronic methamphetamine user. Unfortunately, most domestic violence deaths occur in situation just like this, when the victim tries to end the relationship. Jacklyn Oetker had been trying to break up with Armijo for several months, but couldn't get him to stay away from her. Domestic violence is about power and control. If the offender can't have her, no one will, says District Attorney Scott Storey.