In Memory
Norm Mauseth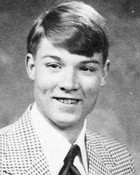 Norman Gus Mauseth was born on August 29, 1960 in Marshalltown, Iowa the son of Robert Allen and Inez Delay Gauch Mauseth I. He was raised and educated in Marshalltown and California, and returned to Marshalltown in his junior year, graduating from Marshalltown High School in 1978. He then began working at Swift and Company as a laborer, was promoted to union leader, and retired in 1992 as a foreman. He married Lisa Lang on March 7, 1981, and they were later divorced in 1991. He enjoyed playing baseball as a young boy, and later played softball as an adult. He also enjoyed woodworking and was a Hawkeye and Packer fan.

Norm is survived by his two sons: Tyler Mauseth of Iowa City, and Adam Mauseth of Marshalltown. His step-father Russell Gauch of Marshalltown, his brother Robert (Nancy) Mauseth II of Webster City, his brother William Mauseth of Marshalltown, his sister Fayetta (John) Sims of Marshalltown, his sister Jean (Wayne) Hedberg of Marshalltown, his sister Karen (David) Hackett of Tustin, California, his sister Ella (William) Wallen of Merrillville, Indiana, and his sister Donna (Charles) Lester of Lousivillie, Kansas.

Norm was preceded in death by his parents and grandparents.