In Memory
Kent Kramer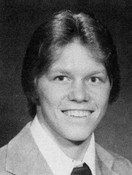 Kent Jay Kramer was born on March 21, 1960 in Hampton, Iowa, the son of Bernard D. and Martha Abel Kramer. He was raised and educated in Marshalltown, graduating from the Marshalltown High School with the class of 1978. In October of 1980 he was united in marriage to Renee Pitt, and they were later divorced. In July of 2001, he was united in marriage to Melissa Ewalt. He has resided in Marshalltown, Ames and Nevada, and was employed over the years by Arnold Motor Supply, Almaco of Nevada, Lennox Industries and Tractor Supply. In 2004 he retired due to poor health.


Kent is survived by his wife: Melissa Ewalt Kramer of Marshalltown; son: Lucas Dean Kramer and step-son: Dacoda J. Ewalt, both at home; maternal grandmother: Ruth Abel of Marshalltown; brother: Brian D. Kramer of Newton; and sister: Monica L. Kramer of Marshalltown.

He was preceded in death by his parents, maternal grandfather and paternal grandparents.